Connected with water
Although the company's activities now include event organisation and tourism promotion, it has been inextricably linked with water for more than 60 years. Back in the 1950s, the most beautiful vessels and sailing ships were moored at the Chrobry Embankment...
Hydrofoil trips to Świnoujście and cruises around the port and the Szczecin Lagoon have become the city's flagship attractions in the summer season. Żegluga Szczecińska continues to uphold the water traditions of the city by promoting passion for sailing and water-based activities.
Currently it manages the modernised Oder Boulevards, Szczecin's quays and the modern marina on Grodzka Island known as NorthEast Marina, which was constructed in 2015.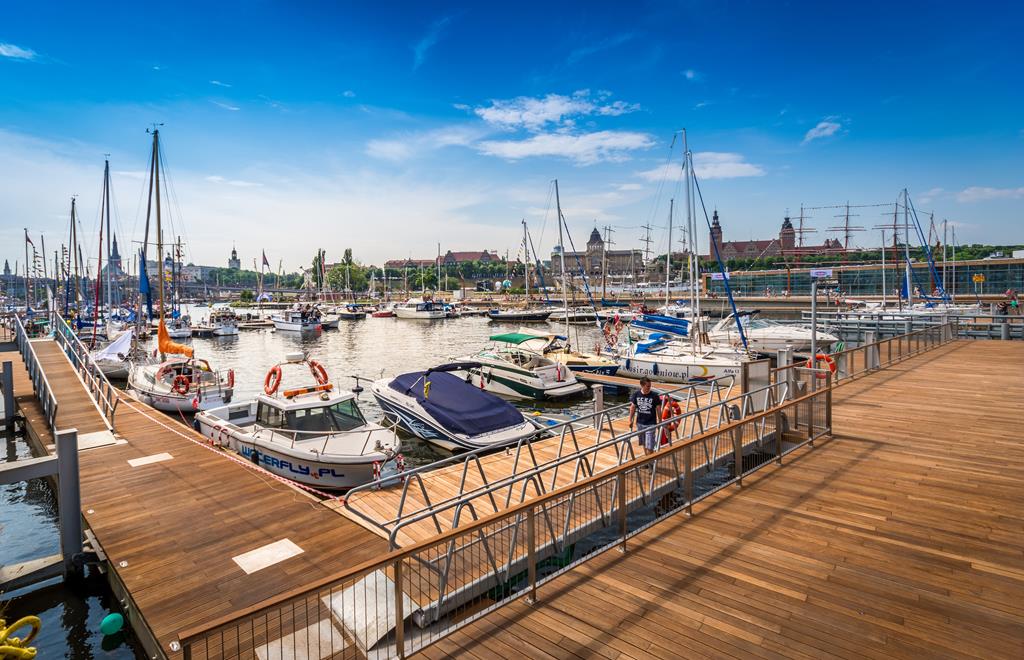 In summer, motorboat rentals are available to residents and tourists. By renting one of our four motorboats, you can visit the scenic backwater spots nearby. Three of them are located on the Święta River: the Kwadrat backwater spot, Głębia backwater spot and Orły backwater spot (near the river estuary, where it meets Lake Dąbie), and one is located on the Wydrnik Canal, the Wydrnik backwater spot.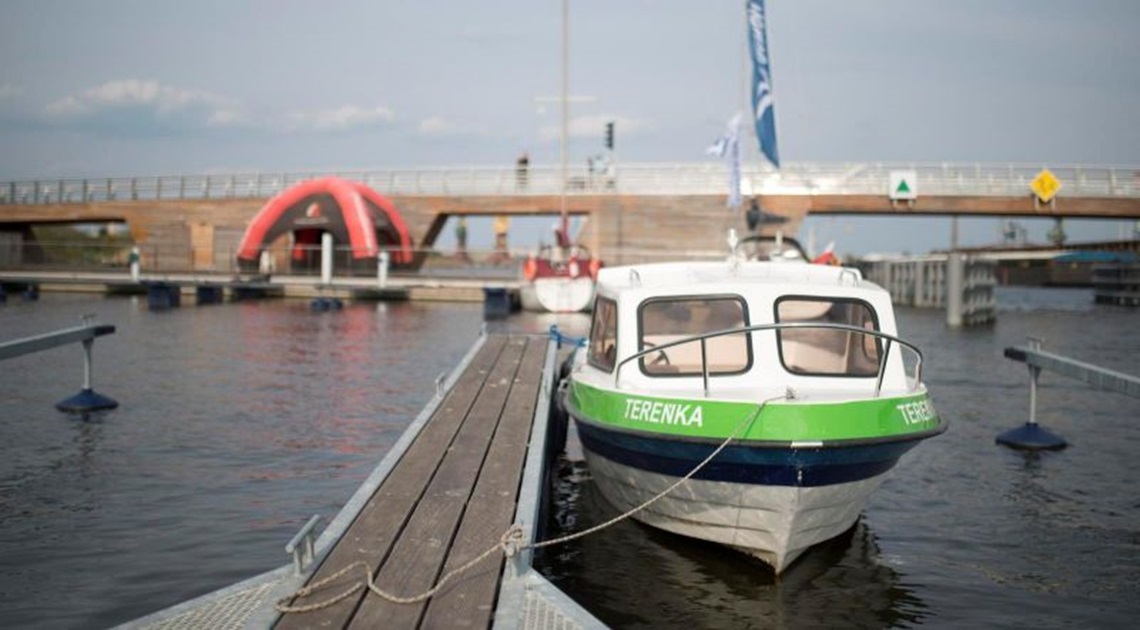 In summer residents can relax in the Summer City Zone on Grodzka Island, which was first opened in the 2016 season. The summer zone is a designated area right on the bank of the Oder intended for rest and recreation on warm summer days. It provides everything you need to relax in the sunlight: umbrellas, deckchairs, hammocks and pillows. And most importantly, it affords a spectacular view of the Chrobry Embankment.